I am stuck on the log in screen
If you typed in your information but getting stuck on this screen with no errors
1. Check to make sure that your app is up to date
2. Make sure you are connected to the internet. If you are on WIFI try your cellular connection to see if the issue is resolved. If the issue persists, please contact support.

Invalid Username and/or Password.
In cases where the password is incorrect, you have the ability to change the password right from the log in screen of the app.
note; if you don't see your password reset email, check your spam folder. If its not there, please contact us.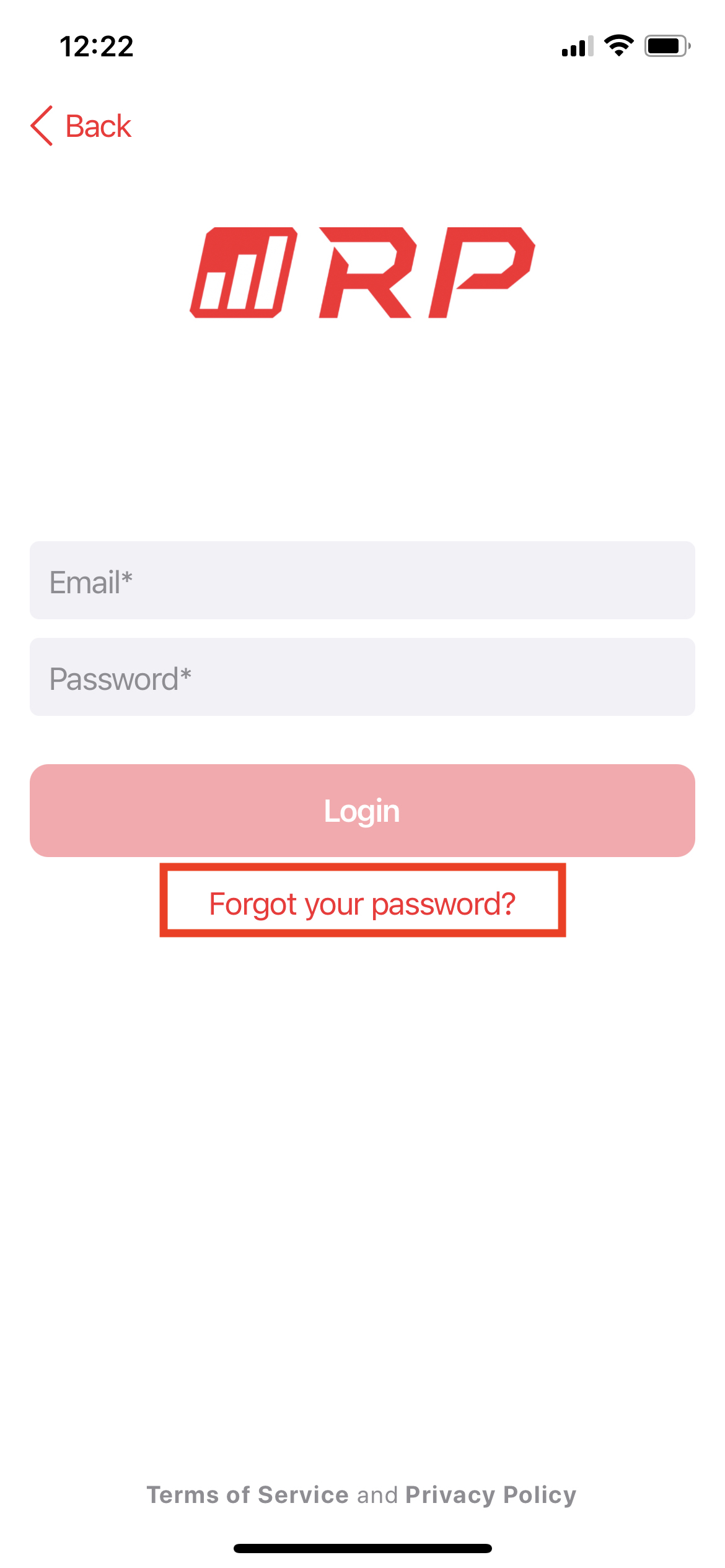 Log in issues with "Sign in with Apple" (only available on iPhone devices)
Some users decide to use this feature instead of the standard email log in method. When a user initially creates the account with this method, all subsequent log-ins have to be through this method.

Log in issues with "Sign in with Facebook"
If you are getting an error when trying to sign in with this method, simply try to log in using the email address that is associated with the Facebook account. If that does not work, simply contact us, and we will be able to assist you.