In order to enter your referral code:


1. Navigate to https://rp.app/subscribe
2. Either create an account or if you already have an account click "Already have an account?"

Note; If you already have an account, make sure not to create any duplicate accounts. If you choose to Sign in with Apple, you will need to make sure that you use that method every time you sign in, as this will create a new account with a secure email. Duplicate accounts may result in duplicate charges.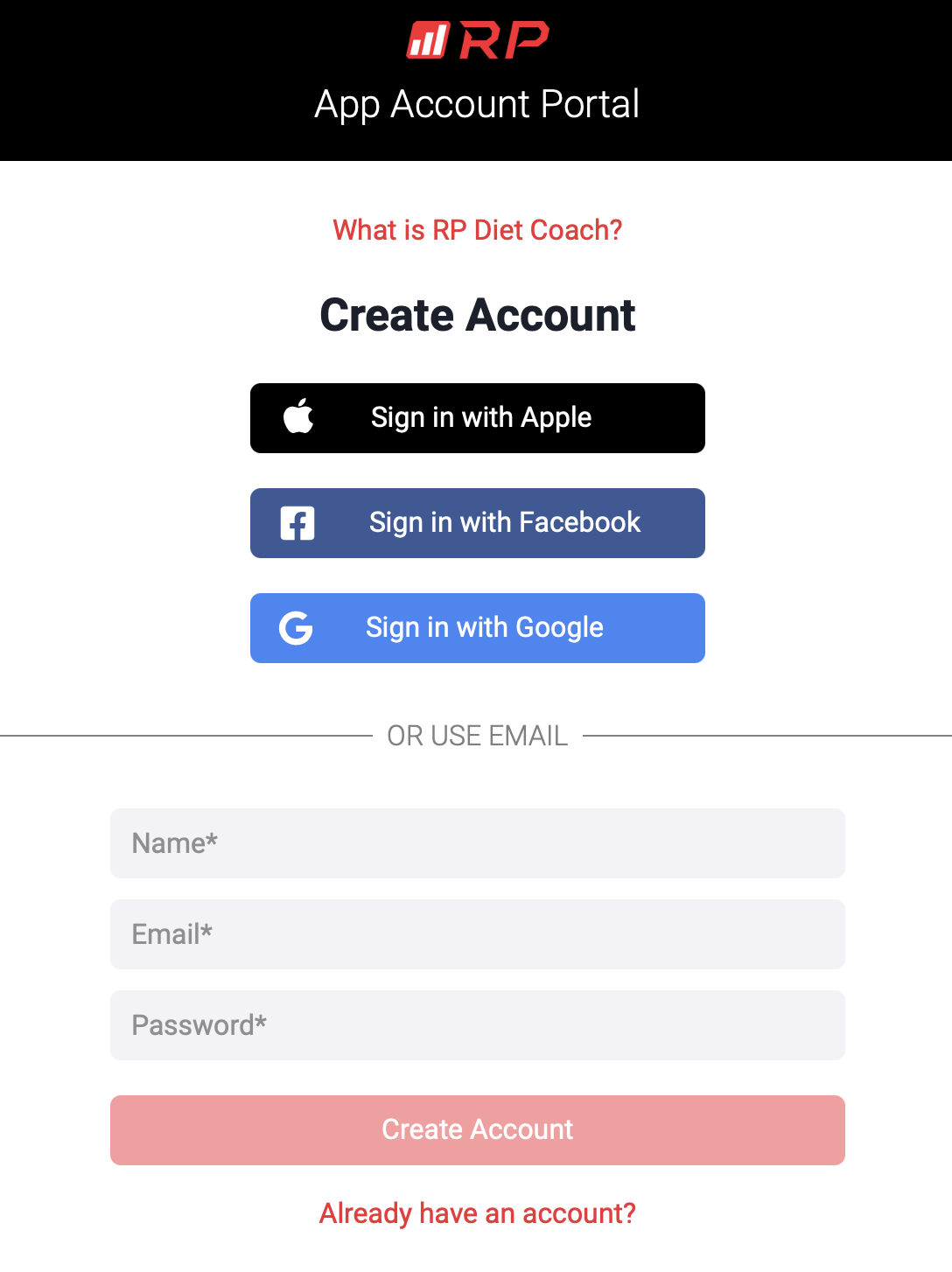 3. Once signed in, you should see the following screen. Type in your referral code in the gray referral code box and click "Save Referral Code"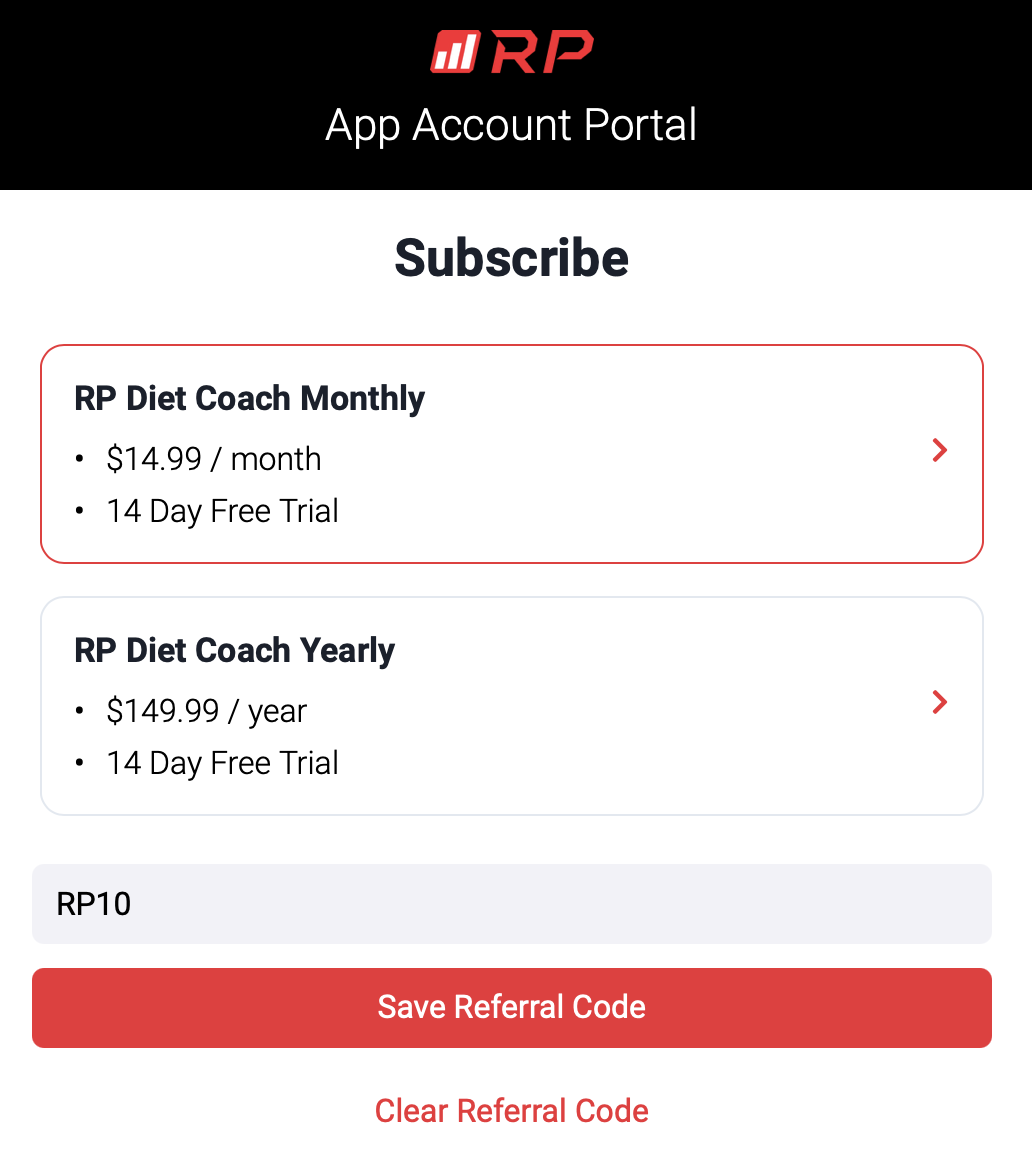 4. At this point, you will be able to select the appropriate subscription. Please make sure to select the correct discounted subscription.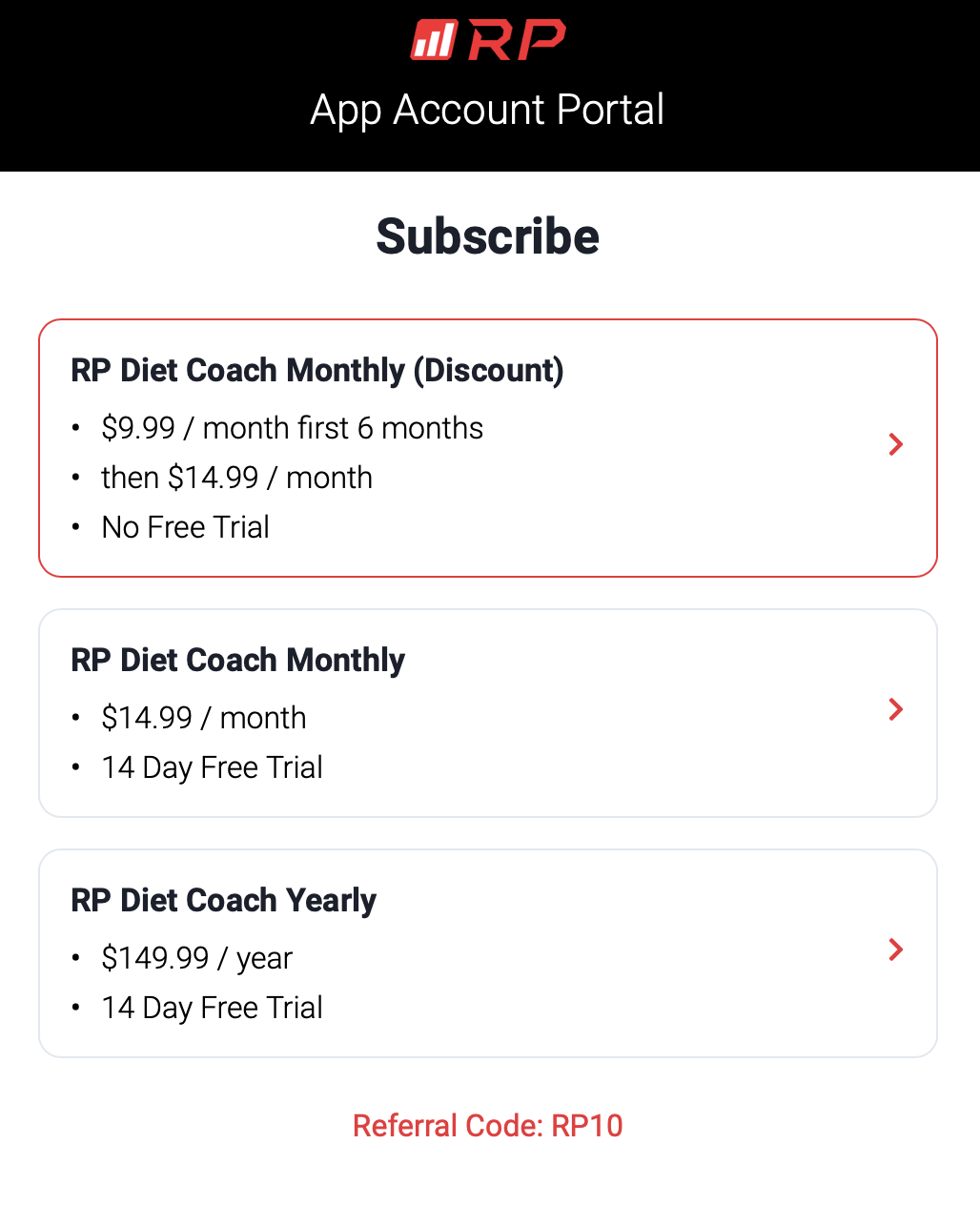 If you accidentally subscribed to a full price subscription, or if you subscribed without entering a referral code, and would like to take advantage of the offer, check out this article: I entered a referral code, but was still charged full price!