Users that subscribe to their app through iTunes are able to do most of their subscription management right from their device!

1. From your mobile device, please visit: https://support.apple.com/en-us/HT202039.
2. Click "see or cancel my iTunes Subscription.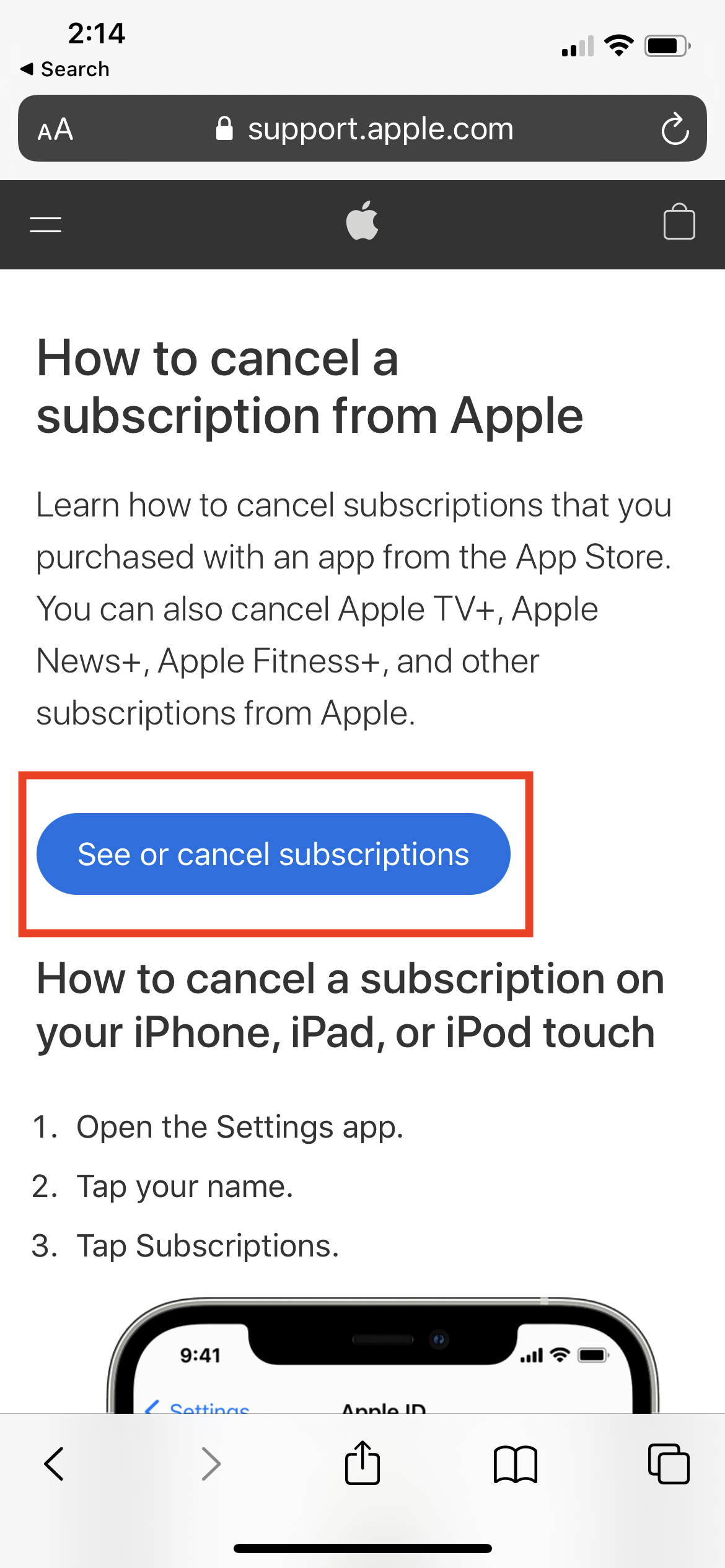 3. Find and click on the RP Diet Coach App subscription from the list of your subscriptions. There you will be able to see the status of your subscription, your next billing date, and in a case of cancelled subscription, an expiration date.