At RP we have many opportunities for discounts through; sales, athlete and affiliate codes, and other promotions. To use your coupon code:


1. Select an item you want, and place it in your cart.

2. Once in the cart, click on "USE COUPON CODE"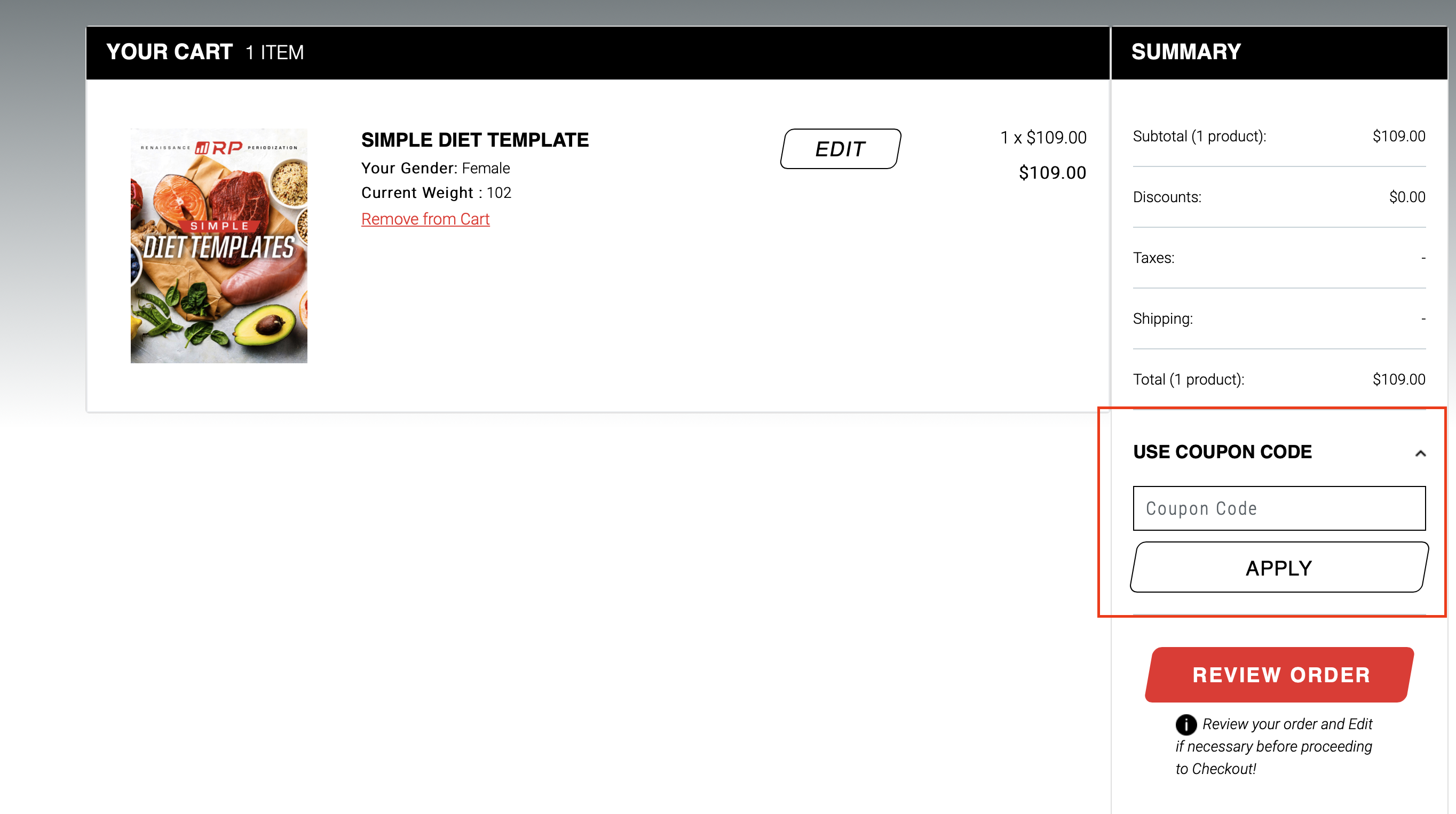 3. Enter your code, and click apply. The discount will be applied to your item.

Note: Discount codes may be specific to items and may not be used on all products in the store.